Sure Bets - How much money do I need?
Every investor wants to know what profit he will get and how much money he needs to invest. The same thing is with sure bets (sports arbitrage) investing. If you want to start your arbing career you should answer the question:
How much money do I need to get started with Sure Bets?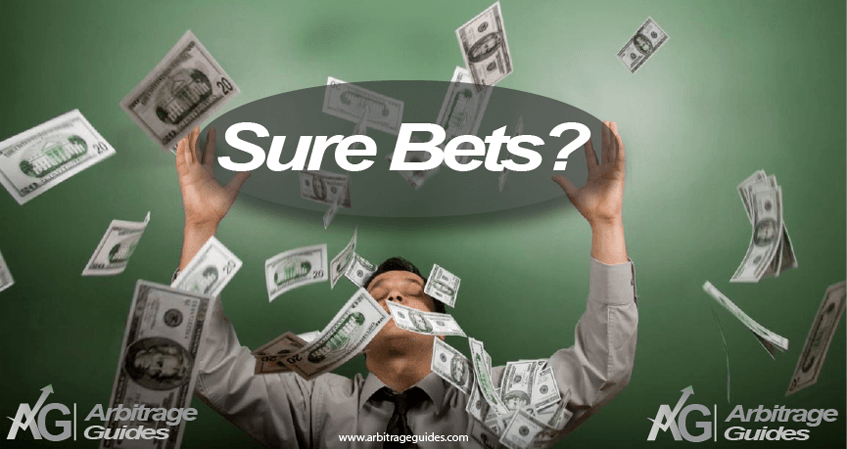 Arbitrage Guides will help you to find out!
If you are at the beginning of your sports arbitrage career there are few things you need to know for sure bets. First one is that it is not possible to make a good profit without using a fast sports arbitrage software. It is better to pay some extra money for licensed and checked service with good reputation like OddStorm than spending your money and lose them later, because the users of the fast service are placing the bets before you for example. Then it comes to the next issue - you will have to make enough money from sure bets to cover your subscription price, transaction fees and get some extra money. As a beginner, you might start with 1000€ and what you can expect is 10-20% return on investment (ROI). This bankroll will be enough to cover the investment in sports arbitrage software but will bring you profit closer to zero instead of hundreds of euro. So we could say that 500€ is the minimum amount to start with. For those of you who this sounds too much, don't forget that this is an investment and you will return your money and will improve your skills at betting on sure bets. You can even get some extra profit!
For those of you who don't think 1000€  is too much and don't have problems to invest more money you should know that going into the opposite site and prepare like 100 000€ is too much. The reason is simple - bookmakers will limit you at the moment you start placing many bets with the max limit. You just won't be able to use all these money. In our Complete Arbitrage Guides course, you can find a detailed explanation of what is the perfect amount to use for sure bets, how to use it and how to stay under the bookmakers radar. You will learn how to distribute your money between your bookmaker accounts and actually what should be the number of your accounts. We know which bookies are reliable and will help you to recognize them and learn how to get benefits from them. What else you will get is described in our course curriculum.
And finally for those of you who want to start placing sure bets and learn everything necessary for what bankroll you should use, which bookmakers and much more, Arbitrage Guides is always ready to help you, so just sign up and let the successful betting begin!
 If you have skipped to learn what is sports arbitrage you can take a look or you can continue to clone bookmakers.